Where in the world can you have accommodation that is less than a 10 second walk from climbing walls? Cliffbase can boast as being one of the few in existence.
Perched atop a limestone plateau, several meters above the glittering turquoise Adriatic Sea, Cliffbase is an unspoiled gem for climbing and outdoor enthusiasts. Reached only by a fifteen minute walk from Sveta Nedjelja harbor or small boat, it is the perfect getaway for those seeking solitude.
Book accommodation at cliffbase@cliffbase.com
The amenities at Cliffbase include:
A fully outfitted kitchen with gas stoves, refrigerator, and a myriad of kitchen supplies too long to list.
Sea Kayaks are included in the price and are an excellent activity to explore the seaside cliffs and surrounding coastline.
Several bathrooms that are apart of a septic system built by the owner to keep the sea clean.
Solar power, coupled with many days of sunshine allows for power to run 24/7.
Hot showers
Nearby beaches and swimming areas, even some located seconds from Cliffbase.
Limited Wi-Fi
Access to climbing is included with accommodation
An extraordinary wine cellar accessed via cave. Right below the Cliffbase entrance!
Potable water from the faucet, no need to buy any!
Currently, there are three indoor options for accommodation. All of which include sheets, blankets, and pillows. All rooms have been built into the rock face -- creating a natural, rustic feeling. Rooms can sleep anywhere from 2-12+ people.
The two options located on the first floor are best suited for couples or smaller groups of 2-4 people. They are equipped with a tier system of beds similar to a bunk style but wider and more spacious.
Upstairs you have the option to rent the entire floor. Excellent for larger groups of people, 4-12+. The amenities include:
Two private fully-stocked kitchens: one indoor, one outdoor (sheltered)
Two private bedrooms (perfect for couples)
Two large, basic style sleeping rooms (outfitted with mattresses)
Private toilet and shower,
Fireplace
Two patio terraces overlooking the Adriatic
Of course, all options of accommodation include the blissful sounds of the Adriatic quietly breaking upon the rocks. The best harmony for falling asleep and starting your day!
A few things to note:
You are encouraged to shop before your arrival as there is only a small market located in the immediate village.
Book accommodation at cliffbase@cliffbase.com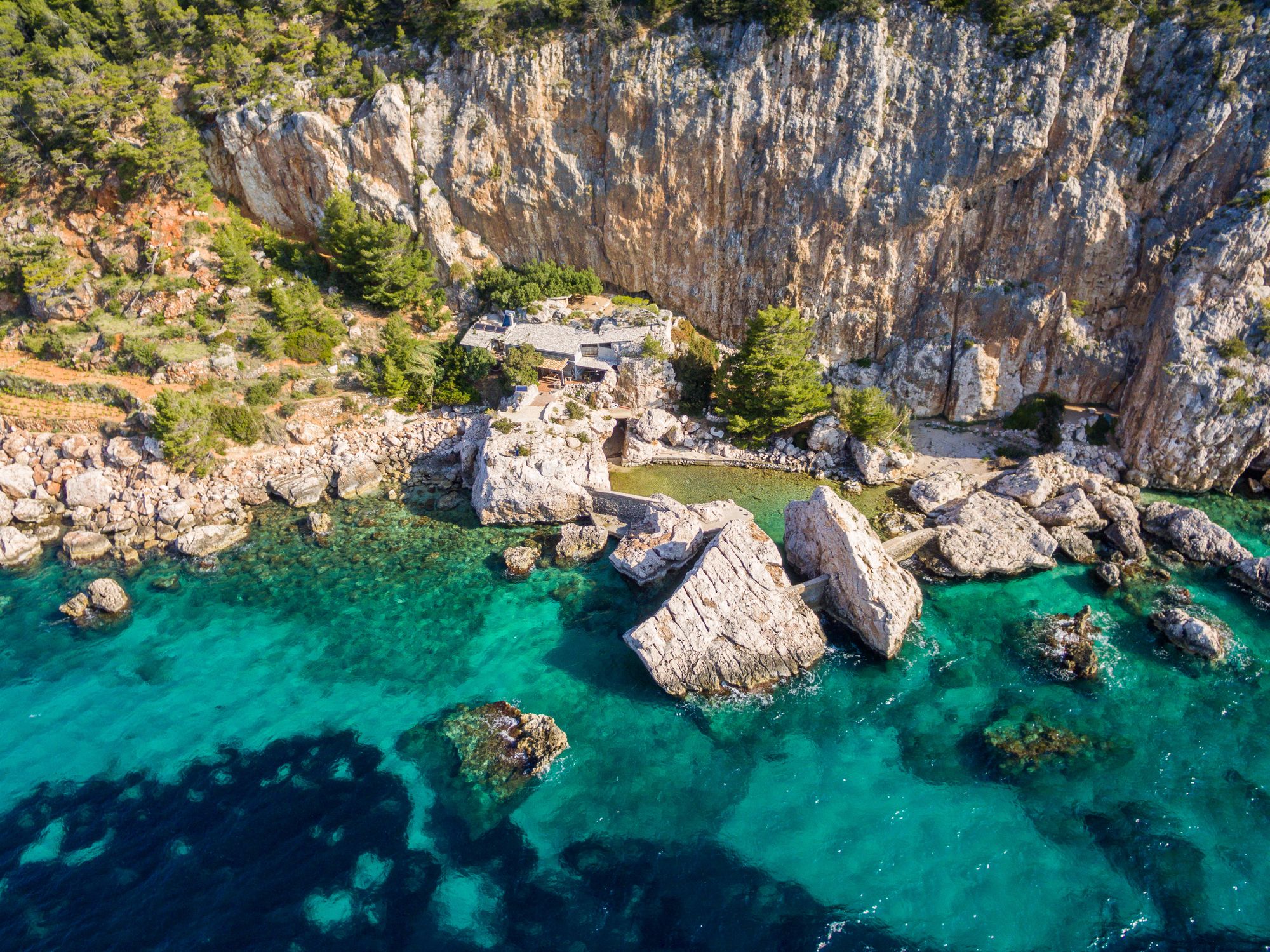 Published as well at: