The Via Ferrata Hvar starts above the steep wine vineyards of Sveta Nedjelja and ends on the plateau just below the island's highest peak, the Sveti Nikola (626m).
Via Ferrata Hvar was created out of passion for climbing, hiking, and the natural beauty of Hvar island. Constructed by experienced climber and route creator, Miroslav Stec, he and his Cliffbase team spent countless hours to make an unforgettable experience both pleasant and safe.
Outfitted with steel steps, steel ropes, and certified via ferrata sets -- you can experience a majestic panorama and an adrenaline rush from the idyllic cliffs perched above the Adriatic Sea. Highlights on the route include a heart-pumping walk over the hanging bridge of Sveti Spiridion, which sits 80 meters above the ground and crosses over 30 meter high cliffs.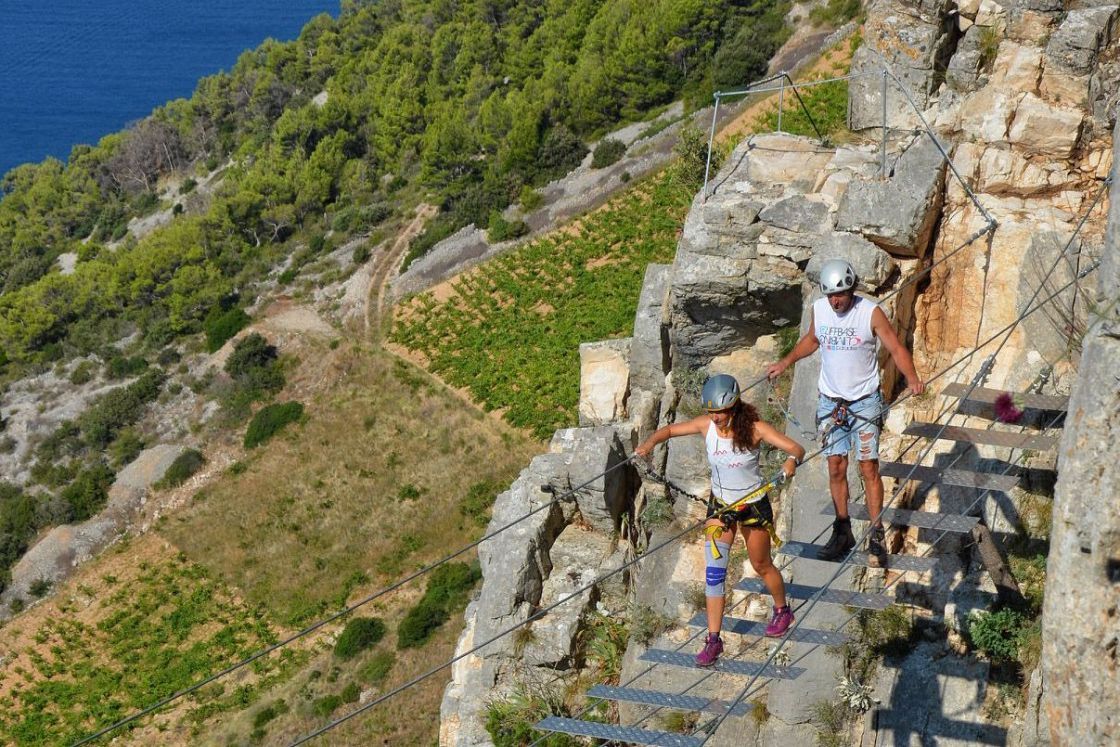 Currently, there are three Via ferratas connected to the bridge, all from west side. The east side ferratas are still under construction.
The "Via Avalon", graded A/B starts closer to the Cave of Sveta Nedjelja. The more exposed "Via Mirko" B/C, with an 80 meter long vertical section -- both routes connect to the aforementioned bridge. When departing from the west bridge platform, you will find a donation box (recommended 7 eu per person) as well as the third route, "Via Barbara B". It includes moderate terrain and equipped with steel cables for sections requiring them.

The hike back is on a simple, marked tourist trail avoiding steep rocks and passes two notable sights: chapel "Gospa od Zdravlja" and " Cave of Sveta Nedjelja". The Augustinian monastery dates back to the 16th century!
Basic details
Duration: 2-3 hours
Via Ferrata Length: 250m
Difficulty: easy/moderate
Climbing experience: none necessary
Fitness level: intermediate
You need
Hiking shoes or sportswear
Bottle of water
Original Via Ferrata set including helmet
First aid kit
Remember
Via Ferrata are one way routes to the top
The bridge of Sveti Spiridion has the "U" turn on the east side
Avoid entering the ferrata during thunderstorms
There is an donation-entrance ticket 50 kuna per person
Using the ferrata system is at your own risk
Via Ferrata Hvar parking in Sveta Nedjelja - gps coordinates 43°08'18.9"N 16°35'10.4"E, please make reservation in advance.
Transfer from Hvar town bus station is available - up to 8 people, charged 700 kuna per one direction, or alternative from St. Grad ferry port, charged 400 kuna.
These additional services are available in case You are not fully equipped or not experienced enough to go ahead:
Don't forget to order wine tasting in the Cliffbase wine cellar to unwind after the tour.
There is plenty more to do in the immediate area. Be sure to arrange accommodation through Cliffbase.
For more information please feel free to contact us at cliffbase@cliffbase.com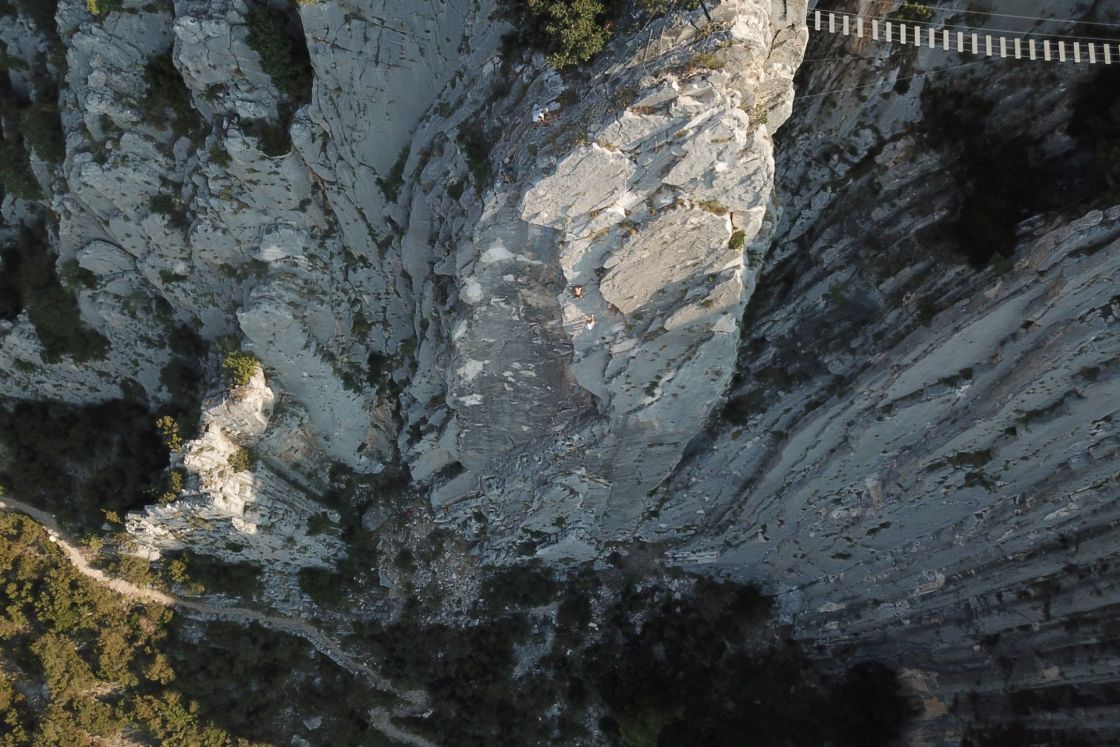 Team Ferrata Hvar reserves the right to change itineraries due to weather conditions and similar unpredictable reasons.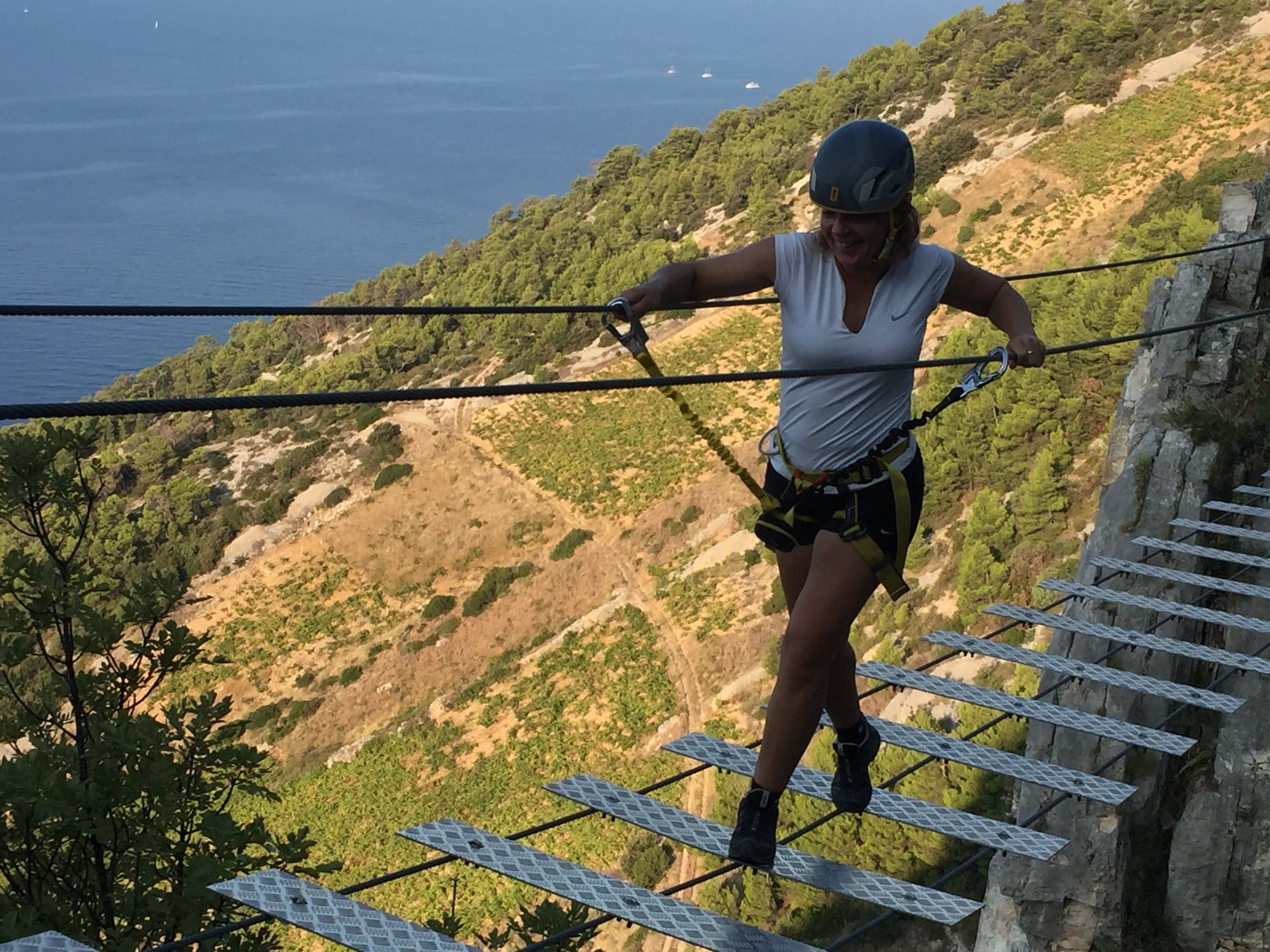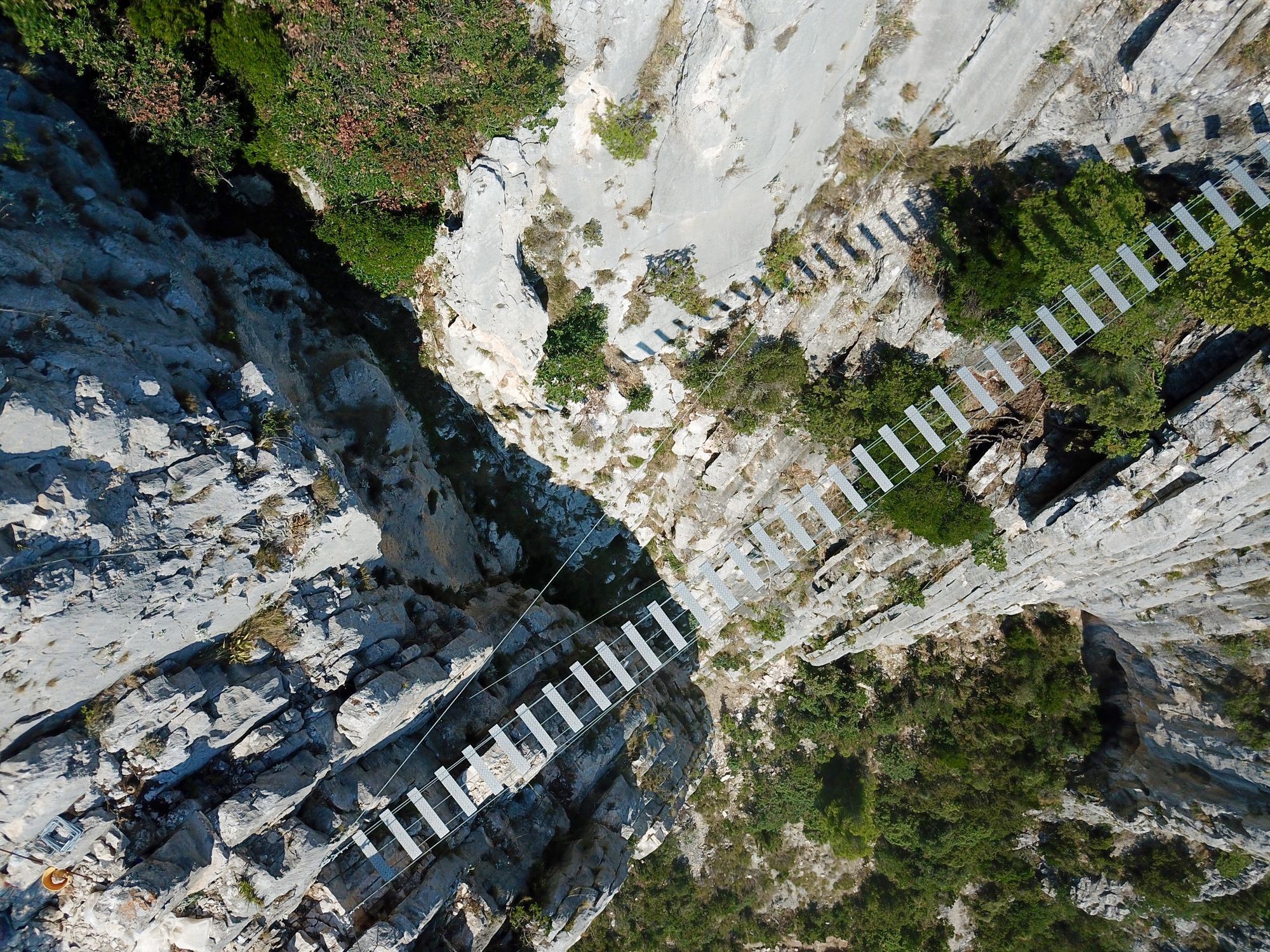 Published as well at: