Entrance to Cliffbase is limited and by reservation only. By arranging your accommodation through cliffbase@cliffbase.com, you automatically reserve place at Cliffbase for you and your entire party and receive a 50% discount on your entrance ticket.
Please no dogs at Cliffbase. No children's playground under rock wall, there are many failling rocks. Carry out all trash, especially cigarette butts. Pee into the sea. Don't enter vineyard around. Keep fire attention.
Regular entrance to Cliffbase is 60 kuna per person per day.
Make reservation at cliffbase@cliffbase.com
A guaranteed unforgettable experience, the walls of Cliffbase provide climbing enthusiasts with iconic routes ranging from beginner to expert grades. Visitors can expect over 100 bolted climbs ranging from 8 to 40 meters and a massive, continuous 300 meter wide Deep Water Solo wall over the picturesque Adriatic Sea. Other Amenities include:
Manicured belay areas
Indoor/Outdoor water closets
Free potable water
Picnic tables
A swimming area for post-climb bliss!
Published as well at:
Garden and Pine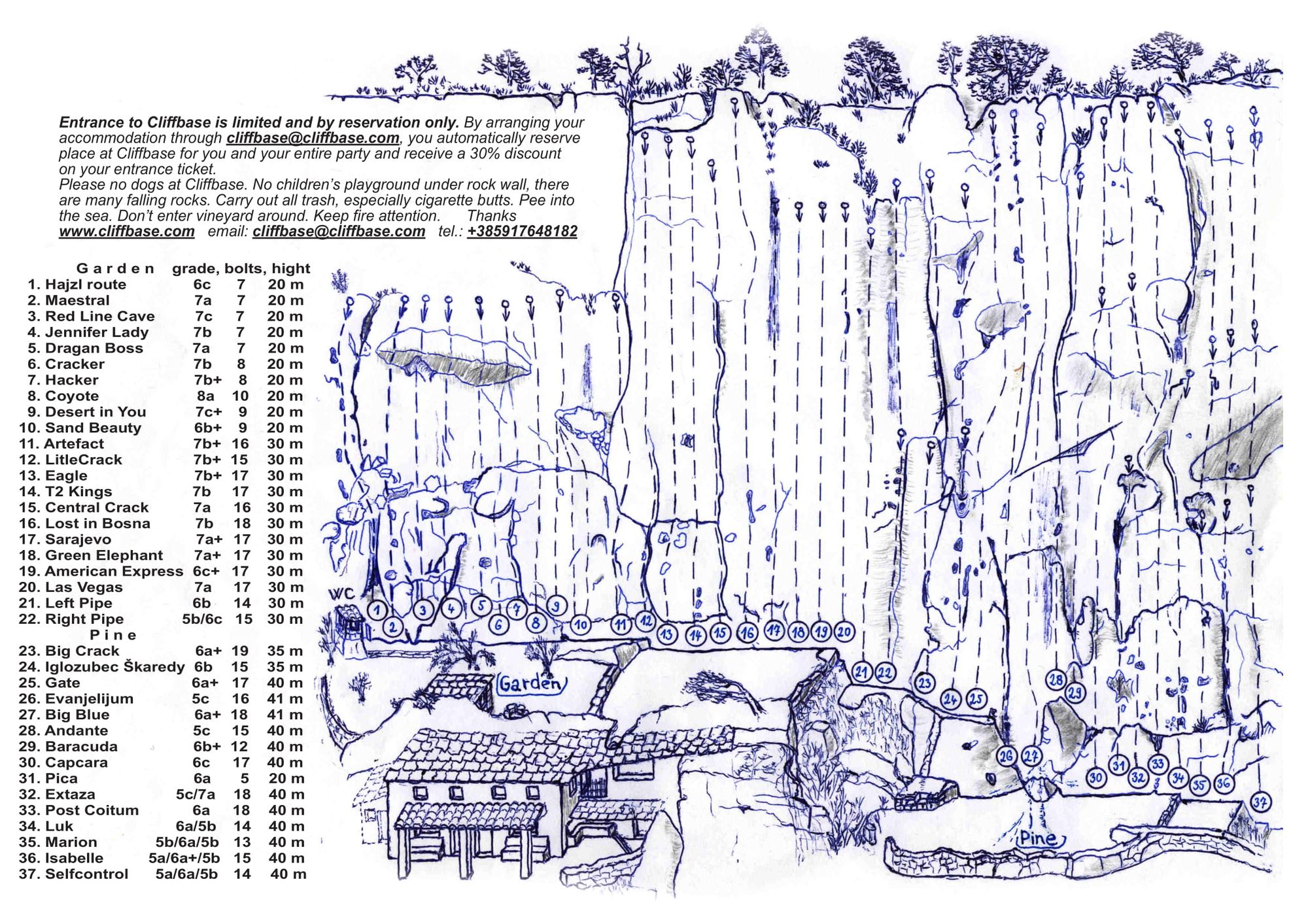 Freestanding Tower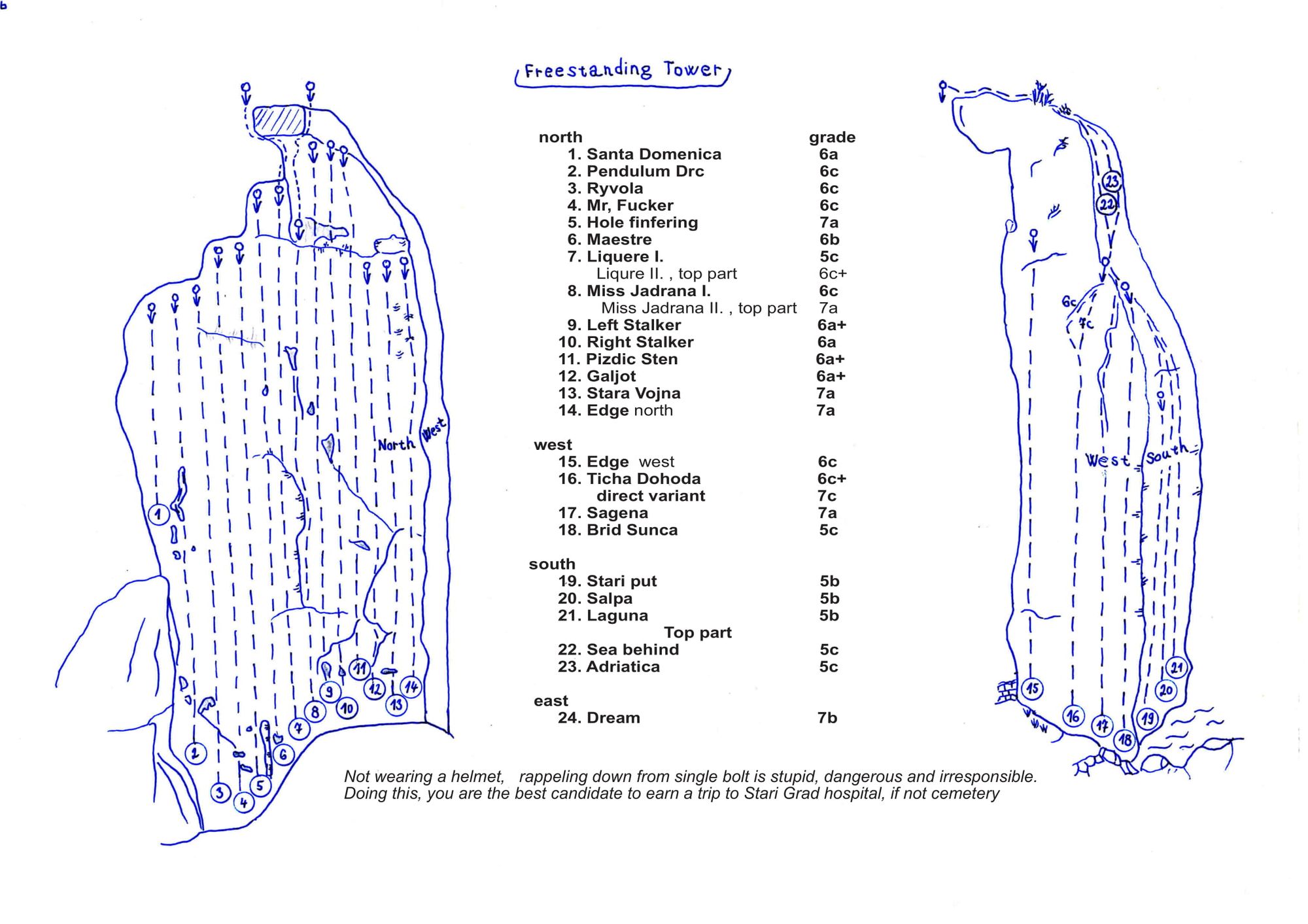 Harbour and Shadow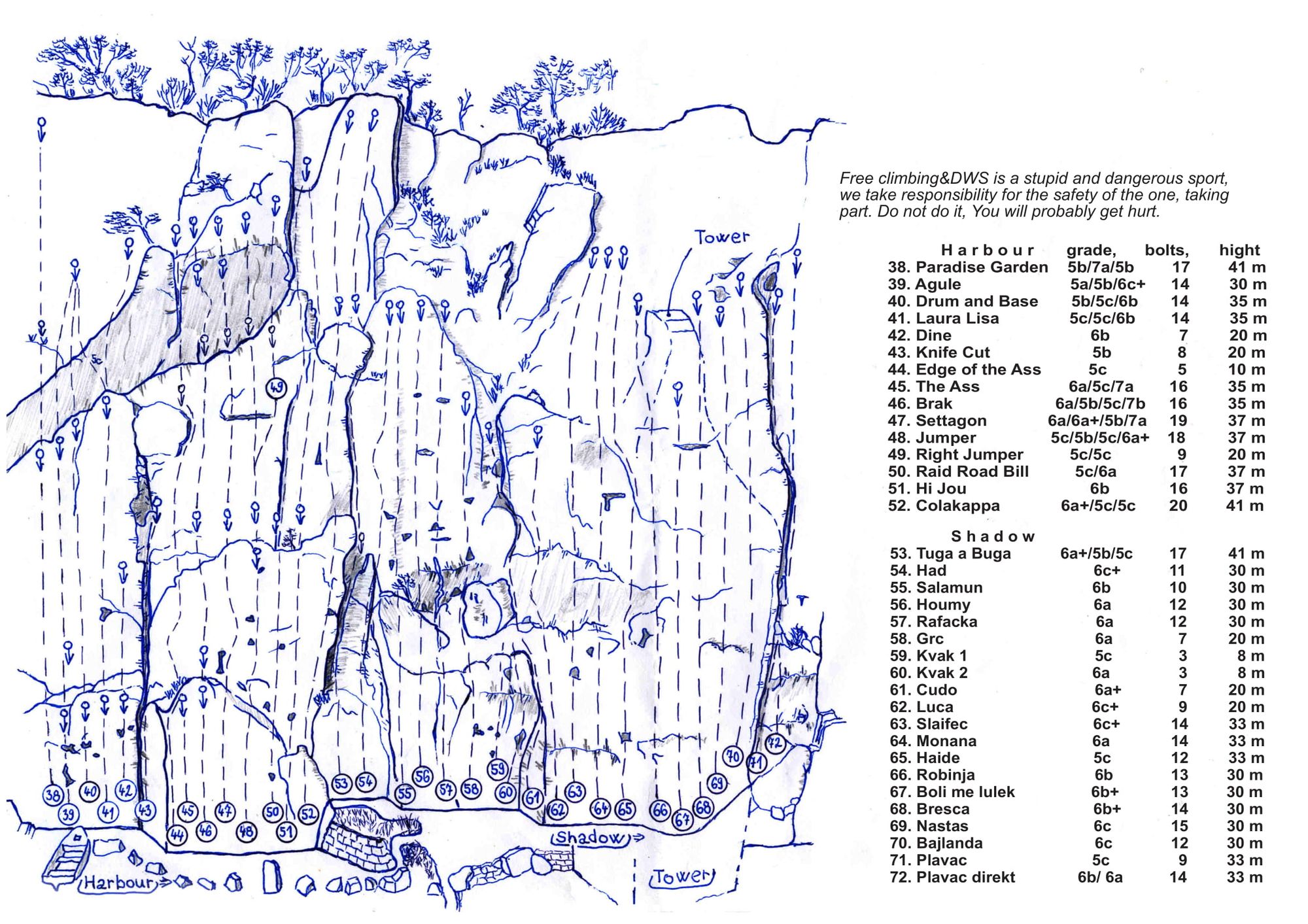 Behind Tower